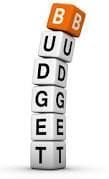 Think of it as a snapshot of your present situation and your future.
A personal budget gives a realistic view of your potential.
It provides a benchmark of your progress.
It shows where you can save, and where you should trim your lifestyle to match your income.
Take the reality check.
Get Rich Slow. Start Now. Start Small. Achieve Real Wealth.
'Slow and steady wins the race' - Aesop